Flex Some Serious Security Muscle
The great thing about Verizon Family Safeguards & Controls- they're easy to set up and most of them are already included in your plan. Start managing the free ones today or purchase some extras for even more peace of mind.
Family Safeguards & Controls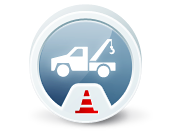 Verizon Roadside Assistance
Travel with confidence and peace of mind by signing up for our roadside assistance services. Coverage includes car towing, fuel delivery, battery boost and more.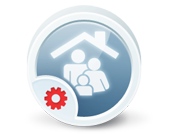 /
month
per Account
Enjoy 1 month free!
(Limited time offer)
Verizon Smart Family
Verizon Smart Family helps you find the right balance between device time and family time. Establish time and data controls, and whether your kids are on Wi-Fi or using your data, you can block apps and set content filters.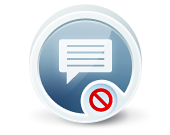 Block Calls & Messages
Block unwanted incoming text, picture or video messages from up to 5 different phone numbers for 90 days. It's never been easier.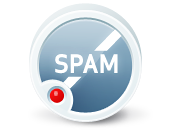 Internet Spam Blocking
We made it easy to block up to 15 email addresses, vtext names or domains, so you can stop unwanted messages.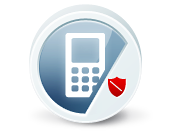 Verizon Support & Protection
In a world where online dangers affect everything from laptops to smartphones, Verizon Support & Protection helps keep your device virus-free.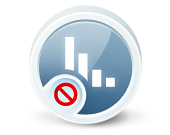 Service Blocks
Control which apps and services your family members can use on their devices. If they want to download it, they'll need your permission.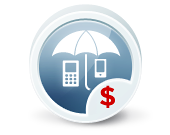 Pricing starts
as low as
$
7
00
/
month
per Device
Total Equipment Coverage
Get protection for your devices and accessories in case of loss, theft, damage, or defect after the manufacturer's warranty expires.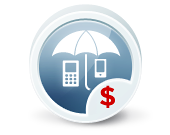 Pricing starts
as low as
$
9
00
/
month
per Device
Total Mobile Protection
Enjoy peace of mind knowing that your device is protected in case of loss, damage or defect after the manufacturer's warranty expires, defended against internet threats and get support for the things that connect to your device, including settings, WIFI, apps, cloud software and more.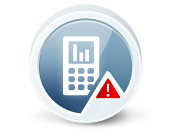 Usage Alerts
Proactively manage account usage. Account owners receive automatic text and email alerts when 50%, 75%, 90%, and 100% of monthly allowances for voice, messaging or data have been used.
Be In The Know
The best way to stay out of harm's way is to know what's out there. Here's a list of terms you may want to learn more about when setting up Family Safeguards & Controls on your wireless device.
Spam
Any unsolicited text, picture or video messages used to promote third-party products or campaigns.
Malware
Malicious software designed to gain unauthorized access to your computer or gather information using viruses, worms, keystroke loggers,or spyware.
Phishing & Pharming
An attempt to collect usernames and passwords, credit card numbers, or other personal information through deception. Usually involves pretending to be a trustworthy or known entity.
Cyber-Bullying
When a child or teen threatens, harasses or targets another peer online or on a wireless device.
Spoofing
When a web address, caller ID description, or an email address is altered or forged to hide their true origin or identity of the initiating party.
Do Not Call List
You can add your wireless phone number to the national Do Not Call List to stop most unsolicited calls from telemarketers.
Spyware & Adware
Tracking tools used by advertisers to collect data about you, such as surfing habits and the websites you visit. Malicious spyware is considered to be malware.
Sexting
It's the act of sending sexually-explicit text, picture or video messages via a wireless device.